Whistling.. Imagine how it would be when a girl whistles beside you and you can't to do so except a giggle? Haha.. you guys get that.. Yes!! This post is about how to whistle. I am one of them who sit beside the whistlers and shout or giggle with them 😛 When googled over found a link with illustrations thought this will make us helpful.. Brought few info from the source.. Take a look 😉
Practice :
Many people said this for me. Yes, really it takes a lot of effort like for a friend of mine it took one whole night to learn. She tried, tried, tried, wiped and tried all the whole night (so dedicated :P).. Unfortunately, in the early morning she blew it. What's hilarious is their family woke up to that in shock 😀
One-handed, O.K. Sign
This combo allows you to whistle with just one hand. All you need to do is form an "OK" sign with either your thumb and index finger or thumb and middle finger.
Wet and Tuck Your Lips Back Over Your Teeth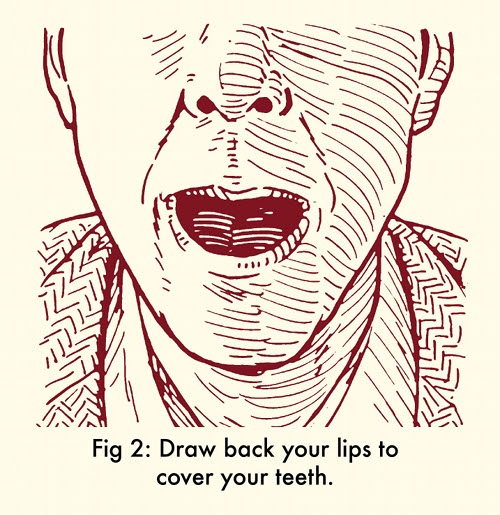 Lip placement is key. Give your lips a quick lick to wet your whistle. Tuck your lips back over your teeth. It's what you do when you pretend you're an old man without any teeth. Your lips need to cover your teeth in order to whistle successfully. Your fingers will help keep your bottom lip tucked over your teeth.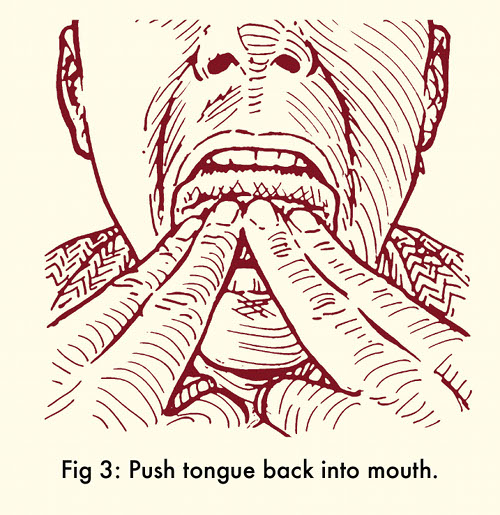 Give a soft blow out your mouth. You should feel the air only go out over your bottom lip. If you feel air coming out the sides of your mouth, close your mouth tighter around your fingers. Remember, perfect seal.
Make sure you don't see your tongue make an appearance in the hole between your fingers! It's blocking the air from coming out.
You probably won't get a sound right off the bat. That's okay. Adjust your finger placement under your tongue and experiment with different finger angles and varying degrees of lip tuckage until you find the sweet spot. Experimentation is key–keep making little adjustments. You'll know when you're getting close to your whistle sweet spot because you'll start producing a noise that sounds sort of like you're blowing over a beer bottle. Start blowing more forcefully, until you get that high-pitched and loud whistle.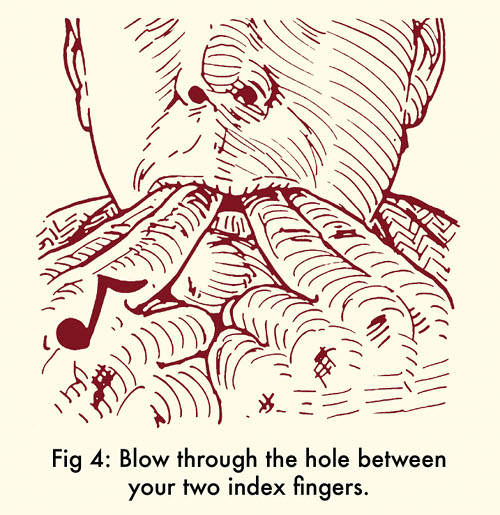 P.S: This portal has much more info about various skills.. Check out right here