Hey folks! Hope this Diwali brought you all great family time with loads and loads of fun. Bless you all with peace, bliss and satisfaction for the rest of life. Let this joy, health, wealth stay with you and sparkle your life every moment 🤞
Sparkle..  The grin on a child's face on watching it. The word which a guy uses to flaunt her girl showing her beauty. The word that poets/writers use to inspire us and the way it makes them pour their deep dwelling love/ ideas. What's the amount of time it consumes in a situation? A second? Minute? More than minute? Definitely, fraction of seconds right!!
In the present era of slow motion technology every moment can be captured with those ultra fast cameras but there are few people who used to see those scenes in the movies, where hero introduction begins with slow motion twirling, heroine draping her saree in a song, many more..  And then they starts working for that bit of reaction which these days we call as 'GIF's. Although this isn't real meaning, the context is subjected to satisfy the title of the post 😋
We all are aware of gifs these days. Be it through WhatsApp or blogging portals to express the meaning of word in a single pic with an active expression. But have you ever realised or gave a thought how hard it is to make a gif, how much patience, passion and creativity it takes to make a gifset or gif.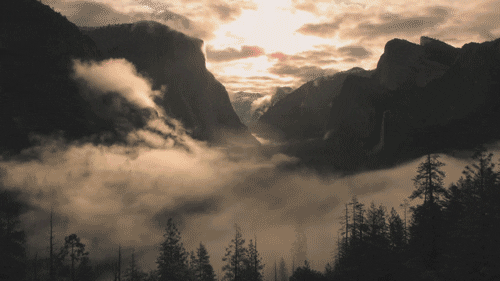 Well, let me share you the artists who are sitting behind those computers who work for 7-8 hours (sometimes a whole day) in capturing the HD image and rendering it into gif with absolutely perfect gradients and textures. Few people are so dedicated in this particular hobby where they don't earn money but satisfy their souls with successful completion of their gifset (what kinda gifset maybe). Their mad love towards their favorites screen artist/anime/something will be reflected on the gifset. B'limey, on seeing these gif sets you must take care to avoid your jaw-dropping 😉
These kinda gifsets are simple with just the song or scene turning into definite frames.
While these gifsets show the mixture of action and theme of the story. They created a whole new story with random selection of reactions.
Click here for the action cos' it is a blend of almost 40 gifs in a single set where only 10 images/gifs allowed. Think how hard they worked it to make it. See how many scenes/songs – MEMORIES… Isn't?
Think one second, how long to you wynk and the time you need to capture and make it to play in a loop! Sometimes what we see in a movie rests for a very short span and the actions of nature like raindrops, thunderstorms, lightning are very fast besides unexpected. Few even record those moments and creates a gif. Imagine how much fast their mind works and reads the reaction.
Heart it : This is my first social network after Orkut mania (although I'm not a great orkut'er). This heart it still enable us to like innumerable number of gifs on various topics. But there are a couple of flaws here.  1. One cannot upload huge image (image size policy) and 2. There are no gifsets (many gifs in a single album).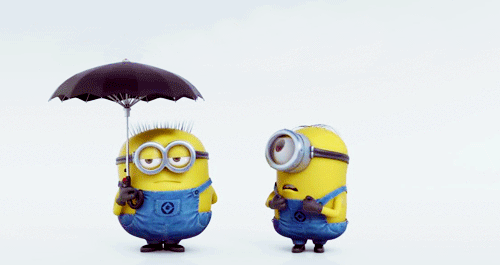 Tumblr : Here comes the love of my life which satisfies all the above words. Tumblr enables us to upload videos, music, photos like every blogging portal besides it is the only portal having unlimited storage with high graphic content. No matter which language and where you are just give a try of your interest, you'll definitely find some gifs. It's pretty addictive I say. It also provide us to customize themes, create own blog with own theme (html lovers) and many more web design usage tactics. One can't resist praising those theme makers for their effort and passion they show over designing. Check these couple of theme makers and you'll agree I'm not exaggerating 😇
Behind the GIF : Why I am emphasizing so much about a gif. Let's say for example if you want to show some emotion but you can't describe in words — this will really helps. Here by I am presenting you the most and my favourite expression from Kirron Kher which I use often towards my dearest one's.
How do you describe this. Spell 😂
Exactly, there are many emotions that can be understood on seeing a single GIF. It's just a mixture of photo and video. Do you know how much the GIF stands usually? Maximum 30 seconds.!! These makers turn those long or short rapid moment into a specific size and time.
Incredible right! To make those GIF, One must download the HD video, trim the length exactly to the emotion they needed to be shown, resize it using Adobe PS mostly, apply gradients to match the color and reduce the noise or they can leave as their will, ensuring every frame in the same range without deviation and save. This hasn't ended yet, that's for one GIF. If you need a gifset of 8 gifs or huge GIF collage the strength multiplies x that number.
Look at this :
1. GIF
2. And this gifset
3. And this gifset too.
In the first GIF, it is an expression. In the second gifset, it is a group of GIF's of same topic.While the third gifset is consisting of various scenes, moments portraying some meaning of the writer or the creator.
You know the song/scene how long it takes to make right. See the gifset reaction time. Imagine how wonderful they make it. #Talent Dude!!
This is also a kinda art like a canvas artist but what's something is digital driven and having some source.